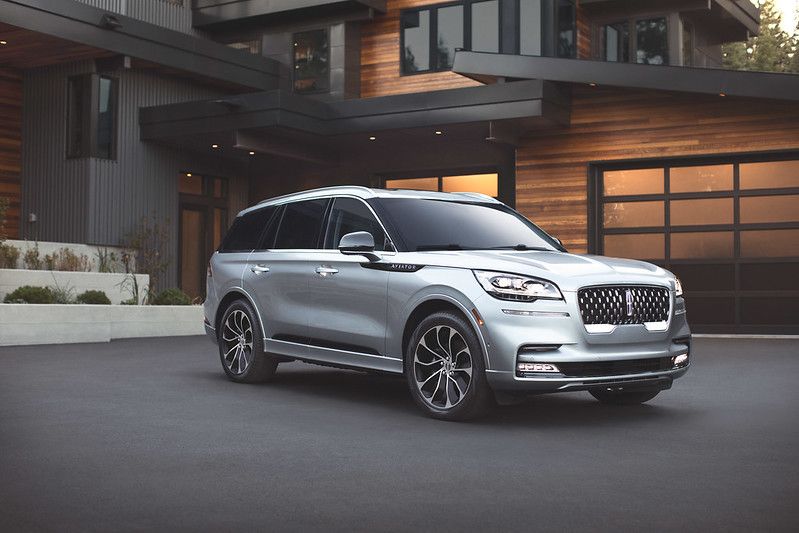 While its nameplate draws its inspiration from the skies, the 2020 Lincoln Aviator calls city roads and highways its natural environments. Still, it might feel like you're taking flight behind the wheel of the Lincoln Aviator, thanks to its sleek design, incredible performance and high-tech features.
A design that inspires
Lincoln is known for creating some of the most breathtaking vehicles that the industry has to offer, and the Lincoln Aviator is certainly proof of this. Before you even enter the Lincoln Aviator, a digital "welcome mat" is projected on the ground in front of you, welcoming you inside your on-road home. Once you do enter the cabin, you'll find soft-touch materials and a cabin configured for ease of access and optimal comfort.
The tech that matters most
Of course, the cabin of the 2020 Lincoln Aviator is also filled to the brim with some of the best technology the automotive industry has to offer. A wireless charging pad featured in the front row allows you to take your favorite tech with you without fearing a dying battery may ruin your fun. In fact, the 2020 Lincoln Aviator is so in-tune with your tech that you can use your phone to lock and unlock the vehicle. If you need to embark on any long trips within your Lincoln, simply activate the Adaptive Cruise Control feature and let modern technology eliminate the constant stop and start you've had to worry about during previous trips.
A beautiful power pairing
The 2020 Lincoln Aviator is not just a luxurious ride. It's also one of the most powerful luxury SUVs available. In fact, the Grand Touring trim of the Lincoln Aviator combines the power and prowess of a Twin-Turbocharged 3.0-liter V6 gas engine with a top-of-the-line electric powertrain. Working in tandem, these systems help generate a net performance of 494 horsepower and 630 lb-ft of torque for the Lincoln Aviator.
Learn how the 2020 Lincoln Aviator takes the Lincoln brand to new heights when you visit Ray Pearman Lincoln.
Make an Inquiry
Hours
Monday

9:00AM - 6:00PM

Tuesday

9:00AM - 6:00PM

Wednesday

9:00AM - 6:00PM

Thursday

9:00AM - 6:00PM

Friday

9:00AM - 6:00PM

Saturday

9:00AM - 6:00PM

Sunday

Closed