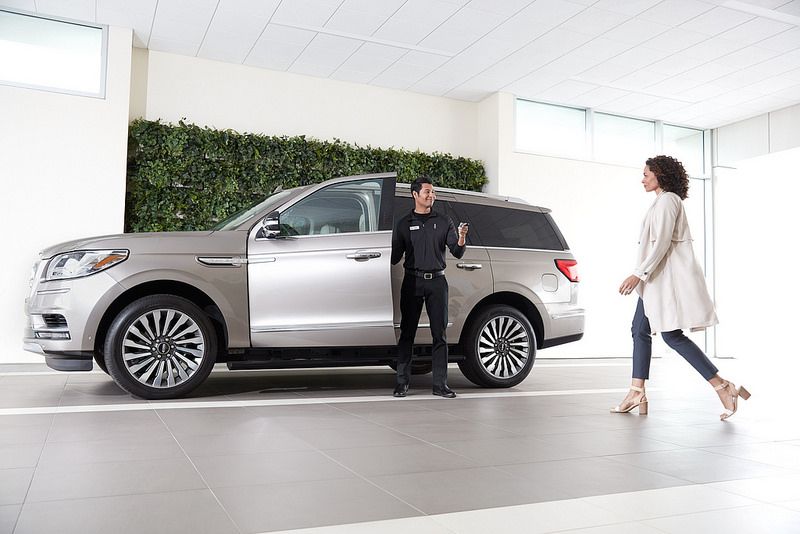 Ray Pearman Lincoln is proud to offer Lincoln Pickup and Delivery when you service your Lincoln at our dealership. This revolutionary way of getting your vehicle serviced is entirely hands-off for you so that you can focus on what's important: your family, work, and community.
How does Lincoln Pickup and Delivery work? It's easy: Simply schedule an appointment by calling Ray Pearman Lincoln and arranging for the service. On the chosen date and time, a member of our staff will visit your home and pick up your Lincoln to take to our dealership for servicing. But don't worry, we won't leave you stranded. Instead, we will leave you a complimentary Lincoln vehicle while yours is being serviced, so you can feel free to go to the office, the grocery store, or wherever your day takes you.
We will keep you posted throughout the service with texts and emails so you know when to expect your car or SUV to reappear in your driveway. When it does, it will not only be serviced but freshly washed as well.
This service is perfect for people with busy schedules or who just want to enjoy their day off without having to leave the couch. Ray Pearman Lincoln is especially proud to offer this service to our military members who work at the Redstone Arsenal - they work hard to keep us safe; this small perk is just one way of saying thank you.
Our certified technicians can provide a wide range of routine service, including oil changes, tire rotations, and more. They will also complete full vehicle inspections and can recommend maintenance for any looming issues to prevent major malfunctions down the road. The Ray Pearman Lincoln service department can also tackle vehicle repair work, should you and your Lincoln get into an accident.
Make an Inquiry
* Indicates a required field
Hours
Monday

9am-7pm

Tuesday

9am-7pm

Wednesday

9am-7pm

Thursday

9am-7pm

Friday

9am-6pm

Saturday

9am-6pm

Sunday

Closed