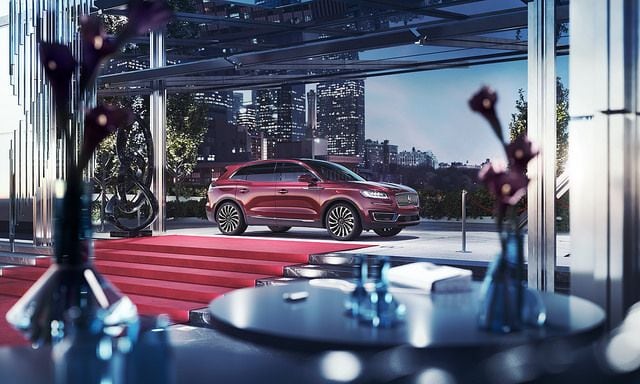 You've probably heard of Lincoln Black Label membership, but what does inclusion in this exclusive club actually get you? When you join the Lincoln Black Label family, you will get access to a mobile showroom, a dedicated concierge, and remote vehicle delivery for the purchase of your new Lincoln Black Label vehicle from a Black Label dealer, like Ray Pearman Lincoln.
Beyond purchase, you will get Lincoln's four-year/50,000-mile premium maintenance package, which covers all recommended service and routine wear. Not only that, but Lincoln Black Label members can get complimentary anytime car washes and an annual car detailing at any Lincoln Black Label dealership.
Black Label benefits aren't just limited to your Lincoln vehicle, however. When you travel, you'll have access to the invite-only AVIS® President's Club, which gives you access to a complimentary vehicle for up to seven days when in Atlanta, Los Angeles, Orlando, Phoenix, and San Francisco. Another perk is the complimentary six-month membership to CLEAR®, which uses biometrics to help you and a significant other skip long security lines at the airport.
Finally, Black Label builds a list of delicious restaurants for you to try, including a complimentary dinner for two when you join the Black Label exclusive club.
All in all, the Lincoln's Black Label provides a luxury experience that stretches far beyond the incredible premium vehicle. For more information on how you can treat yourself to the Black Label experience, come visit us at Ray Pearman Lincoln.