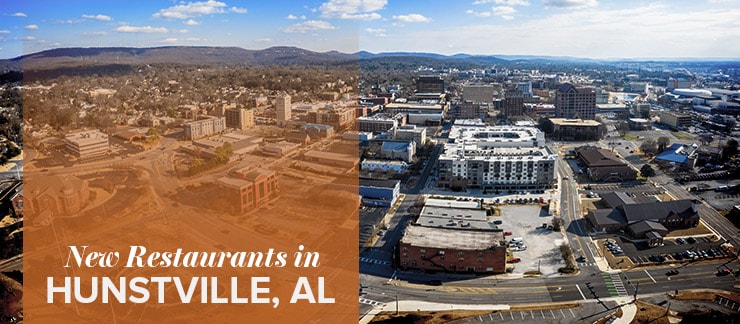 Huntsville, Alabama, is one of the fastest-growing cities in the United States. With all that growth comes a whole wave of new culinary experiences, courtesy of some recently-opened eateries. Here are just a few of the exciting new restaurants in the Huntsville area.
Oh Crêpe
Crêpes are traditionally a staple of French cuisine. However, Oh Crêpe is combining the best of two culinary scenes together, incorporating Japanese flavors with a line of savory crêpes.
Champy's Chicken
Here in Alabama, it takes a lot to impress locals with fried chicken, considering it's a Southern staple. Still, the poultry offered at Champy's Chicken isn't called "world famous" for nothing, and it tastes great when paired with fried green tomatoes.
Pourhouse
With all the new people moving to Huntsville, a series of brewhouses and pubs have followed suit. With so many new breweries and bars to choose from, it can be hard to stand out. Still, the Pourhouse has managed to do so, thanks to its impressive lists of beers and spirits and its beautiful garden view.
Gold Sprint Coffee
Another beverage that the people of Huntsville can't get enough of is coffee. The recently-opened Gold Sprint Coffee is the just the latest addition to the Downtown Huntsville Coffee Trail.
With even more eateries like Bad Daddy's Burger Bar set to open in the near future, we here at Ray Pearman Lincoln are certainly looking forward to sampling all the delicious new food and drinks that Huntsville has to offer.