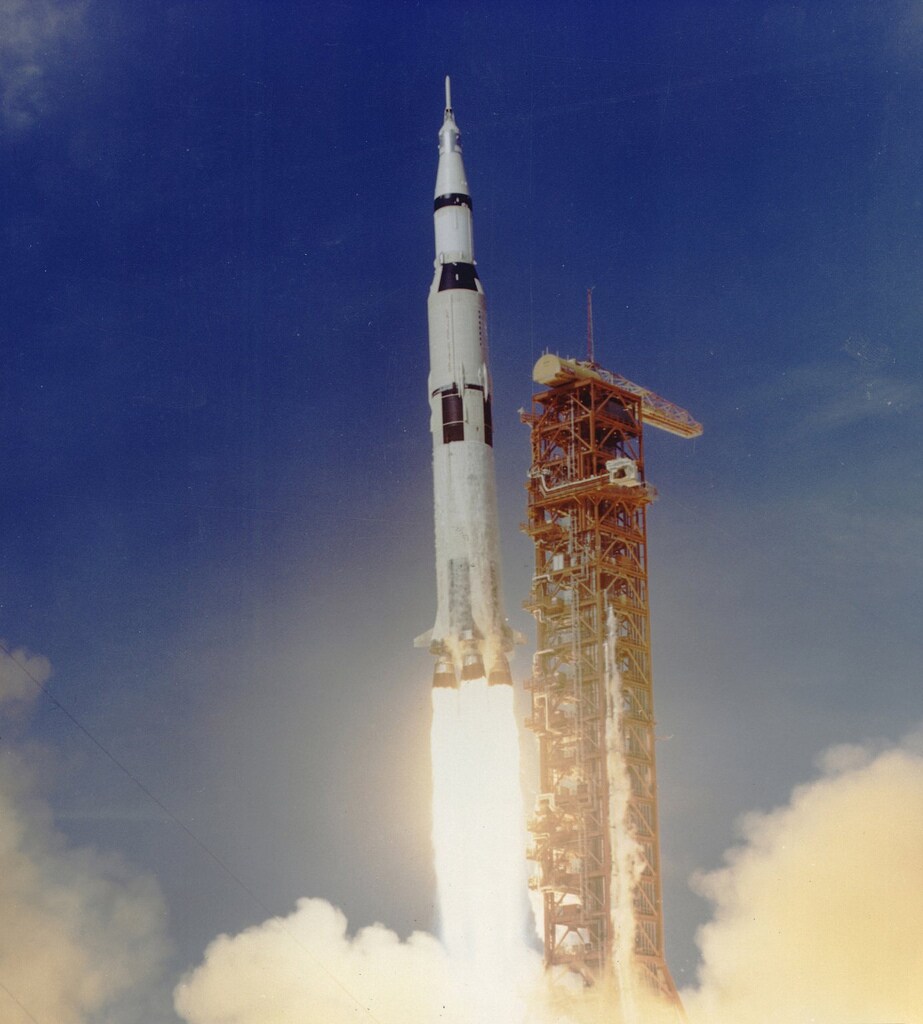 On July 16, 1969, NASA launched the Apollo 11 into space with three Americans onboard, headed straight to the moon — taking off right from Huntsville, Alabama. This year marks the Apollo 11 50th anniversary, and the whole city will be partying like it's 1969 as we remember the successful mission.
The Huntsville Apollo 11 celebration will include literal dancing in the streets here in Huntsville (on Courthouse Square), a Guinness World record attempt for the most simultaneous rocket launches around the world, the Rocket City Summer Fest Moon Landing Concert on July 20 (the day we landed on the moon 50 years ago), and a Celebration Car Show on July 13.
This year also marks the bicentennial for Alabama, so Huntsville has another big reason to celebrate. The city will host plenty of other events surrounding the Apollo celebration, including:
An Apollo Homecoming Dinner at the U.S. Space & Rocket Center on July 16.

An educational program called Apollo: When We Went to the Moon, which has already kicked off and runs daily at the U.S. Space & Rocket Center.

A biergarten on July 18.

Pass the Torch Apollo Legacy Panels, which run through August

The First Take with Science Friday on May 21.
Ray Pearman Lincoln
has a close history with the Apollo program, so we'll be involved in many of the events taking place throughout Huntsville this summer. We invite you to participate in the celebration as we recognize America's astronomical achievements over the past 50 years.